Advancement of technology has given us a number of equipment for daily use in every sphere, optical cleaners with ultrasound technology being one of them. Many of these optical cleaners find use in cleaning old jewelry and it seems as if they are newly bought. Branson ultrasonic cleaner is one of those innovative cleaners that can help users complete various cleaning work.
Cleaning old jewelry has always been an area of difficulty. Women try out different ways for the same yet fail to bring back the lustrous look into these jewelry pieces. With the advent of these cleaners, they are saved from all the hassles and can easily bring back the appealing look to their jewelry.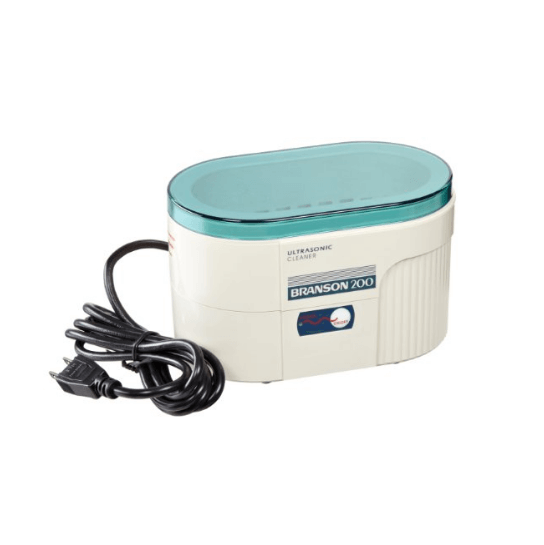 One such cleaner is the Branson Model B200 Ultrasonic Cleaner which has some great features and benefits over other models of its type that you cannot afford to miss!
Pros:
Its ability to clean effectively and flawlessly;
The cleaner operates at a frequency of 55KHz to clean things flawlessly. It can clean old jewelry and make them sparkling clean. It is extremely powerful and can bring out dirt from every nook and corner of an article. Apart from jewelry, you can also clean different metal parts using it. All you have to do is to put the solution, put the things to be cleaned and start the device so that the cleaning operation can begin. The device can also clean instruments and clock parts, geological samples, machine parts made of plastic and metal and also the smaller electric and electronic components effectively. It is great for cleaning dental appliances too.
Its Significant Features:
It needs 110-120V for its operation and operates at a frequency of 50-60Hz. It comes with some additional features like a 5-minute timer so that you can keep a check on the time required for cleaning.
The dimensions are 8-3/4 inches x 4-1/2 inches x 5 inches and the capacity of the tank is 6-1/2 inches x 3-1/2 inches x 2-1/4 inches. It is thus convenient to handle. The shipping weight is 2.8 pounds and it is thus easier for you to carry.
It meets the FCC, CE and CSA standards and is thus a certified, frustration-free product to meet your needs. The cleaner is durable and reliable to serve you for years.
Ease of Usage
It is rightly sized and thus convenient to operate. It cleans items easily and accomplishes its task within a few minutes. The ultrasound technology helps in maintaining a quiet environment when the cleaner is in operation.
Cons:
It is difficult to find the water line since it is hidden by the basket. Moreover, it is not good for certain materials such as rhinestone and can put you in trouble by discoloring the jewelry.
Conclusion:
The Branson Model B200 Ultrasonic Cleaner is a one-of-a-kind cleaner which can be used to clean a variety of articles such as jewelry, metal parts, electric and electronic components and even dental equipment. The advanced features that it has to offer and the effectiveness with which it cleans have impressed the users. Most of the users have come up with positive reviews for it and have highly praised the cleaner.
It is thus a great cleaner, small and convenient to use. If this B200 cleaner model can't reach your cleaning requirement, there are still many other types of jewelry cleaners from Branson family. They have accumulated many of high rated reviews since presented on the market. If you are a fan of Branson products, you should come to read this ultimate guide, Choosing the Right Branson Ultrasonic Cleaner to help complete different cleaning work with no effort.