Using the right cleaning solution for your specific applications is a must. If you've heard about users who were unable to get good results, the first thing to determine is the appropriateness of the chemicals they used.
What is an ultrasonic cleaner solution?
An ultrasonic cleaning solution is a chemical in liquid form used to help an ultrasonic cleaner machine do its cleaning job more effectively. It contains a number of ingredients designed to optimize the cleaning process.
How to choose the best solution
Some of the things you need to check when choosing the best solution are:
No waste – All of the content of the solution is utilizable. Some solutions have bottles that require users to break them so that they can be emptied;
No spills – Some solutions have very large openings that it is easy to spill their content;
Easy to use – The solution takes not much time to prepare;
Economical – It should not be very expensive especially if you have numerous parts to clean;
Repeat use – If possible, use a cleaning solution that can be used repeatedly until its effectiveness diminishes;
Health hazard – The solution is not risky to health. Be careful with using organic solutions with ingredients that evaporate during cleaning;
Type of solution – There are two types: aqueous solutions and organic solutions. The appropriateness of a cleaning solution is highly dependent on the items to be cleaned.
Ultrasonic Cleaner Solutions for Jewelry
Here are two jewelry cleaning solutions that piqued our interest: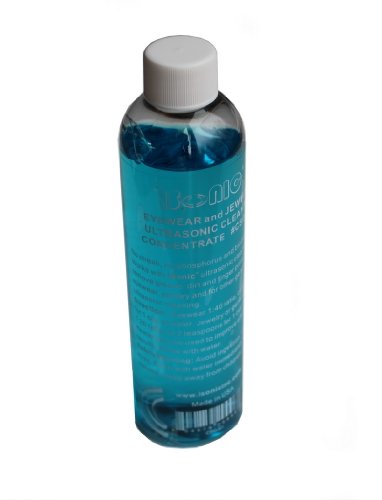 This cleaning solution is primarily noticeable for its very affordable price, but if you decide to buy and use it and not worry about the small price, you will not regret your decision. For the small price of $11, you have a solution that works just as great as more expensive ones.
With this stuff, a little goes a long is applicable. Some users said one bottle of this solution lasted for one year. For an 8-oz bottle, you will have sparkling diamonds all the year through. This solution is perfect to use on jewelry, watches and eyeglasses.
Lastly, consider the fact that it's made in the US.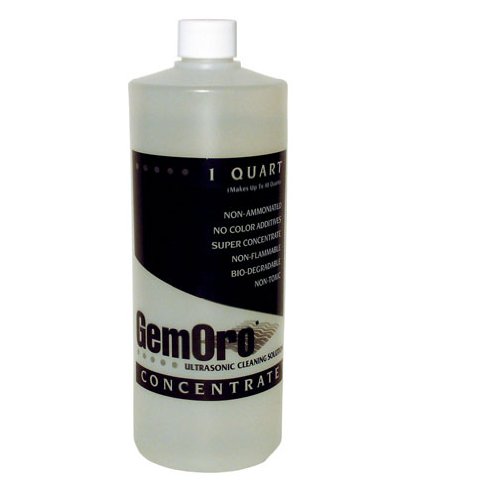 The GemOro cleaning solution is a good alternative for the iSonic, but the price is higher at $17. However, it can't be said that it is more expensive since it comes with an amount of solution four times that of the iSonic.
One reason why GemOro is a good alternative is that it can be used for cleaning more types of items. Besides jewelry items, it can clean gold, metal parts, burs and cleaning instruments. For contaminants, it can effectively clean oxides, rouge, buffing compounds and grease.
Furthermore, it is a safe solution to use, as it is non-ammoniated, it uses no color additives, and it is non-flammable. Instructions are written not only in English but also in Spanish.

Ultrasonic Cleaner Solution for Gun Parts
For gun parts cleaning, here are two solutions we recommend: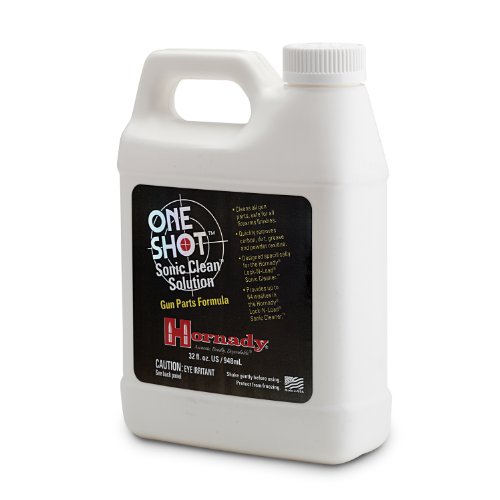 For a truly economical use of a cleaning solution, we have this Hornady cleaning solution to recommend. The bottle contains 32 ounces of a concentrated solution that you can turn into 40 gallons of cleaning solution on a 40:1 ratio.
We also recommend this for its ability to be used on a different finish for firearms. You can buy a bottle of this solution for only $17.
Make sure that when you use the solution, you are in a well-ventilated area, since its odor is a little bit strong. Use a window exhaust fan if needed. Other than its smell, you have a great cleaning agent in this solution for a very reasonable price.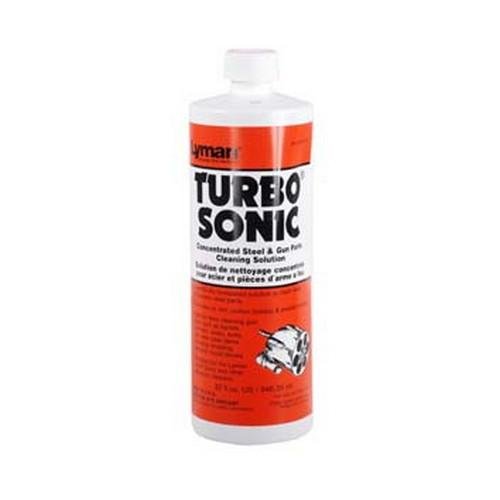 The Lyman cleaning solution also deserves to be recommended because of its suitability for any type of firearm finish. It also has 32 ounces of concentrated solution and is sold at $22 in most internet suppliers.
Another thing that makes it worth buying and using is that it has been described by users to be really good at cleaning gun parts. Furthermore, you can use this solution for parts that are made of steel and stainless steel.
The manufacturer has partnered with a famous research team in order to come up with this solution. Look no further searching for a good solution to clean your barrels and cylinders.

We also have compiled the list of best solvent, lubricant, oil for gun cleaning work.
Other Ultrasonic Cleaning Solutions
We mention two additional solutions in case you are looking for more options:

Consider this Frankford unit. This solution boasts of its scientific formulations. Years of scientific research were spent to come up with this solution. The result is a cleaning product that can efficiently remove carbon buildup and oxidation on brass and gun parts. It is also offered in bottles that contain 32 ounces of concentrated cleaning fluid.
Similarly, it is mixed with water on a 40:1 ratio, giving users 40 gallons of cleaning solution per bottle.
You can use this solution in Frankford wet tumblers with stainless pins. Other items you can use it on are fireplace fenders and fireside utensils.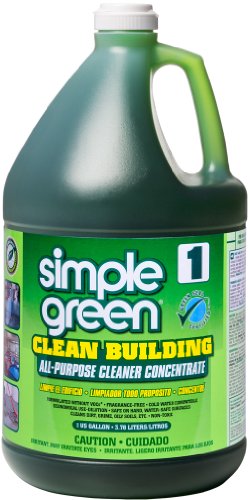 Last but not the least is the Simple Green, a cleaning solution that has no fragrance. It also has 32 ounces of pure cleaning solution per bottle and is applicable for water-safe hard surfaces.
However, the recommended mix ratio for it is higher at 1:64. That means 64 gallons of solution to use before it runs out and you look to buy another bottle.
The solution is also offered at $17, which means it is more economical than most of the bottles we have already presented. Another plus point of this product is its biodegradable formulation.

Conclusion
It will not be really hard for you to find an economical solution that can do the cleaning job well. There are many options. All you need to do is check how effectively a product can do the cleaning job for the particular items that you have.
Thus, it is imperative for you to be knowledgeable about the chemistry at work with each solution and the items they are intended to clean. Other than that, you can direct your questions to the seller/manufacturer before buying. You can also check forums and reviews for additional guidance.